Guardian Fleet Data Logger
The Guardian Fleet Data Logger (FDL) will enable fleets of any size to have insight into the performance of an individual vehicle or across the entire fleet. With the ability to send real-time data to the Guardian FDL Dashboard fleet operators can have an in-depth view of how their fleet is performing. Some of the parameters that can be able to be logged are Fuel flow rate, Engine RPM, Engine Load and many more. By doing this the Guardian FDL has the ability to calculate the GHG of any vehicle and help find the most effective vehicle application for GHG reduction. – such as the Guardian Hydrogen Diesel System.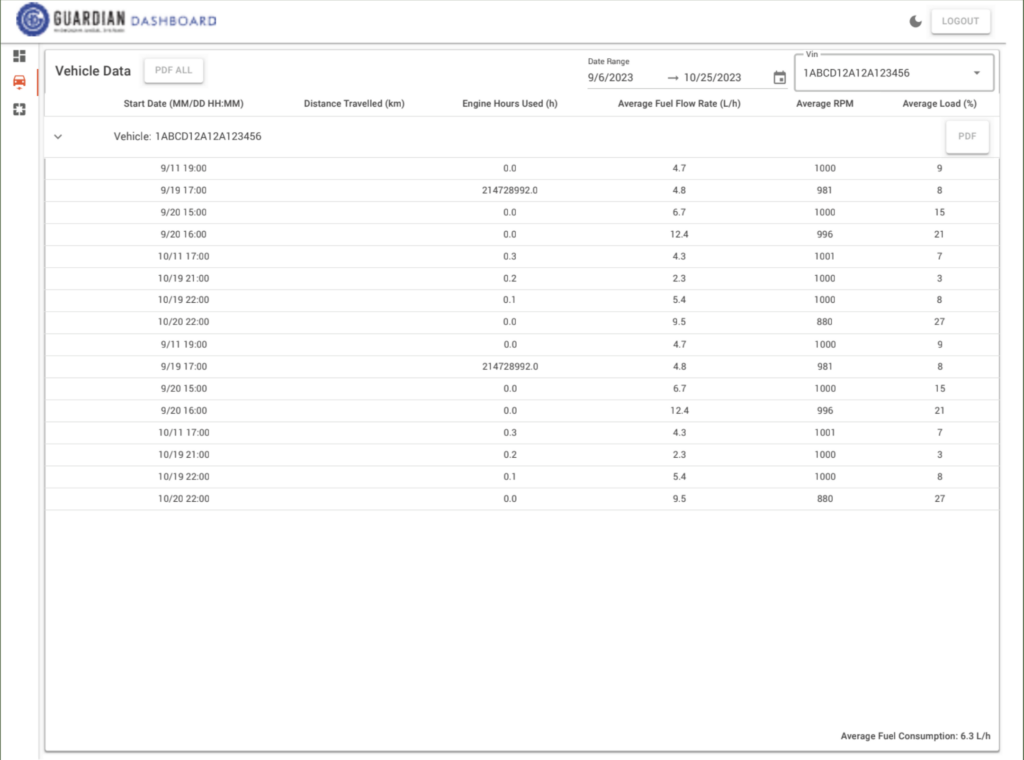 The DTI Guardian Dashboard revolutionizes the way we collect, store and interpret the data that is collected by the Guardian FDL. By providing a digital platform for real-time data collection from your vehicles and storing it to ensure accuracy, accessibility, and efficiency in recording essential information. Ultimately, the Guardian Online dashboard streamlines data collection and management, ensuring that organizations have accurate and timely information at their fingertips.
Fuel Flow Rate
Engine RPM
Engine Load
Total Distance Traveled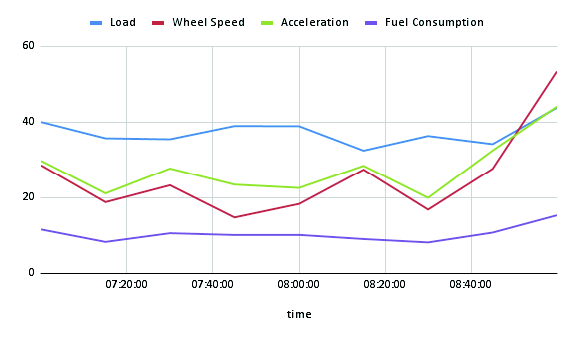 This data is invaluable for fleet operators, enabling them to improve their views on GHG reduction and the cost reduction of the maintenance of their fleet. Additionally, the analysis of this data empowers businesses to make data-driven decisions, optimize fleet management, and understand the positive impacts of an innovative approach for a greener fleet.
Contact us to maximize your fleet potential